WELCOME TO HOFMANN POWER WEIGHT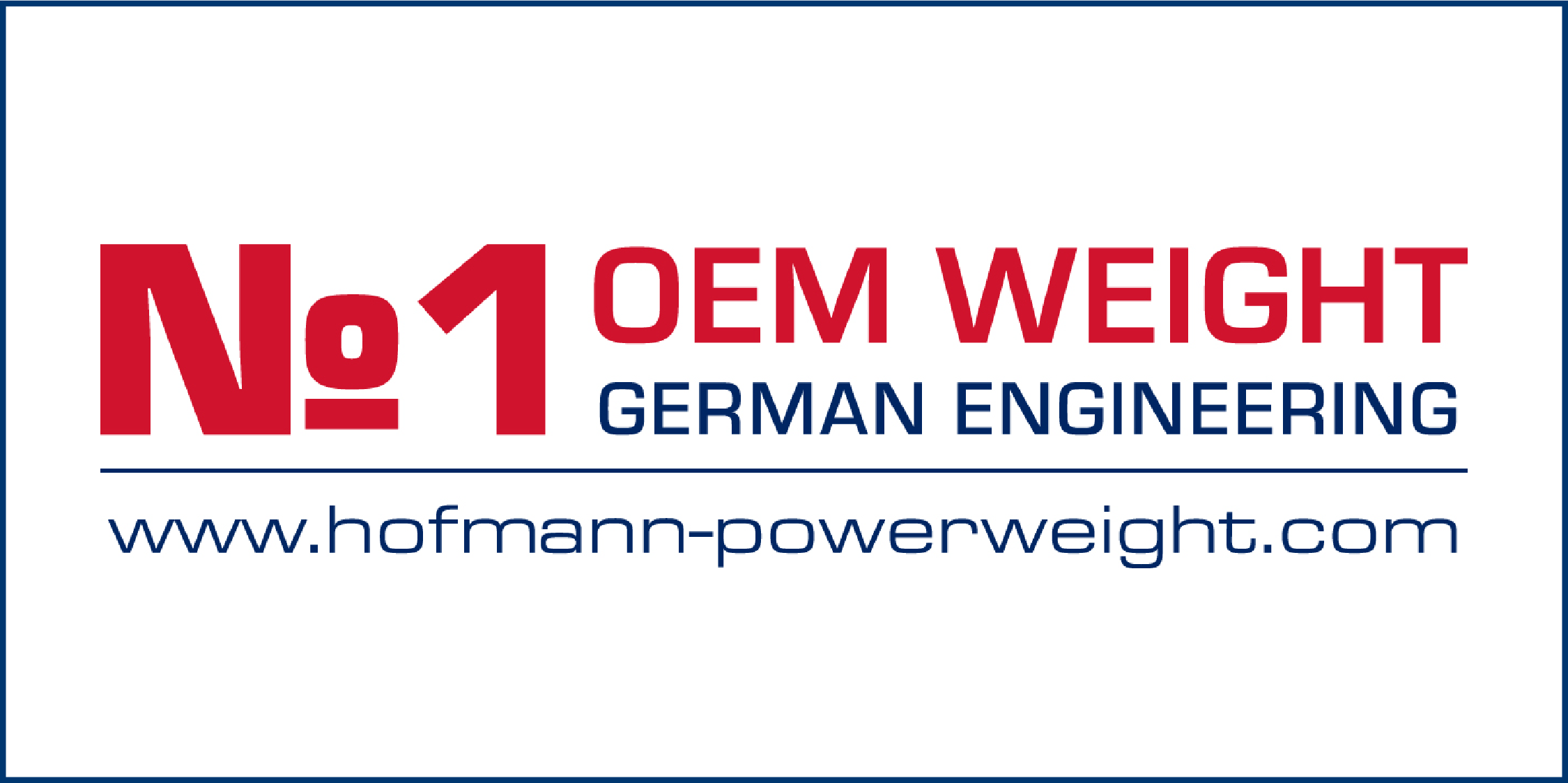 For decades, HOFMANN POWER WEIGHT products have set standards worldwide and stand for durable, long-lasting balancing properties and maximum balancing accuracy. All HOFMANN POWER WEIGHT balancing weights are manufactured according to the high requirements of the automobile manufacturers. Outstanding OEM quality, the best assembly properties and fitting accuracy combined with first-class corrosion protection are the particular strengths of HOFMANN POWER WEIGHT balancing weights. The HOFMANN POWER WEIGHT brand combines a long company tradition and history with the young thinking of a rapidly growing international brand. You can find more information about the history of HOFMANN POWER WEIGHT here.
HOFMANN POWER WEIGHT -
For the highest standards of service and quality
HOFMANN POWER WEIGHT develops and manufactures balancing weights and high-quality universal weights in original equipment quality for cars, trucks, commercial vehicles and motorbikes. We are the world market leader in our field. In addition, HOFMANN POWER WEIGHT convinces with innovations down to the smallest detail and highest precision in large and small series. We stand by our customers with fast, competent and service-oriented support. For professional on-site service, HOFMANN POWER WEIGHT, as a brand of WEGMANN automotive GmbH, has a large number of plants and sales companies on four continents. This means that we can guarantee you first-class logistics and distribution worldwide. Of course, we are also represented at numerous national and international trade fairs - take a look at our News & Updates.
Service is our top priority. At HOFMANN POWER WEIGHT, quality begins in the detail, i.e. in the selection and processing of raw materials, and extends to on-time delivery to the customer. Our customers from the automotive manufacturing and automotive aftermarket sectors can rely on us and the quality of our products. In between, there are a multitude of manufacturing steps, which are controlled by an automated, state-of-the-art production system. HOFMANN POWER WEIGHT - for the highest quality in balancing!
HOFMANN POWER WEIGHT stands for products on the highest technical level and a diverse product selection