Innovations that inspire
With several development teams at our global sites, we can handle the requests of our customers promptly and flexibly. With the help of our R&D department at the headquarters, we guarantee quality standards and can also manage varied market demands locally. In case of large projects, our developers get together and push the envelope to ensure a quick headway with their collective experience and knowledge of all markets. Our customers in the automobile industry appreciate this and trust our competence to deliver.
SPEEDLINER® TECHNOLOGY
HIGHEST ADHESIVE STRENGTH AND 50% TIME SAVING IN ONE

All adhesive bars for passenger cars are equipped with a perforated tape with the innovative SPEED­LINER ® technology. Thanks to the perforation, the individual segments can be separated easily and without tools. The SPEEDLINER ® tape is a great relief for working in the garage because of its residue-free removal during subsequent disassembly of the weights.
Removable without leaving traces

Higher initial track

Clean tearing edges

Easy liner removal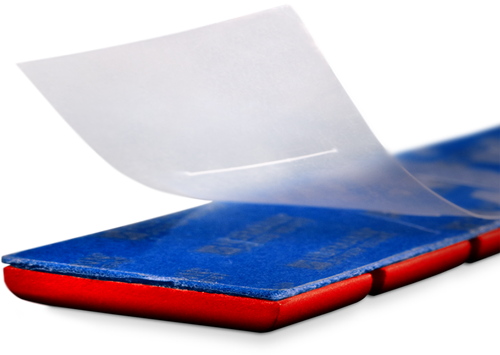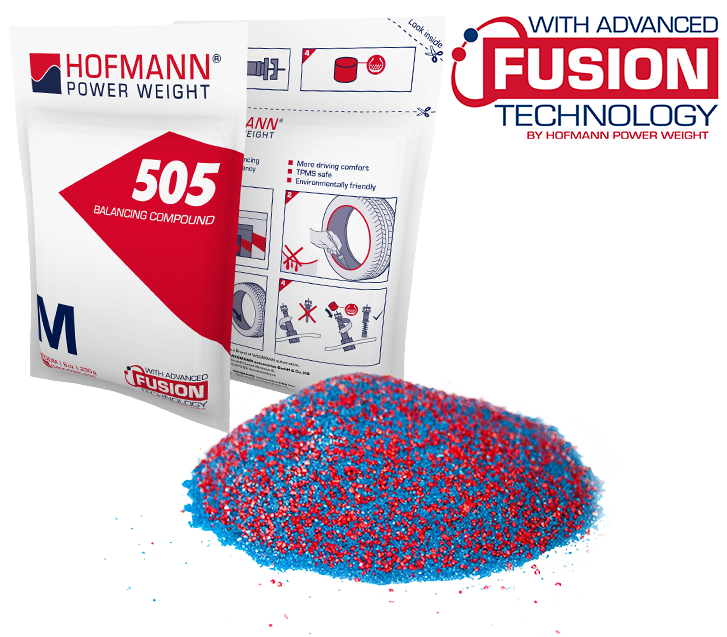 FUSION TECHNOLOGY
THE INTELLIGENT BALANCING COMPOUND

As the market leader in wheel balancing products, we are proud to offer a premium solution including the intelligent FUSION TECHNOLOGY for in-tyre balancing.
The secret of the innovative FUSION TECHNOLOGY is the different size of the balancing material. The larger red kernels concentrate in the center of the tyre and dampen the static imbalance. The smaller blue kernels are moving to the outside of the tyre and compensate wobbling which is caused by dynamic imbalance. The result is a smooth ride for the complete tyre life.